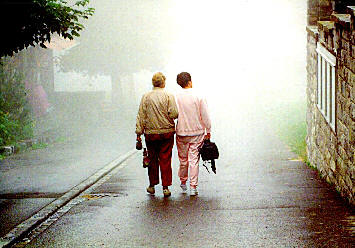 Edith Sullwold, Ph.D. (1924 - 2002) worked therapeutically with children and adults for over 30 years and taught and supervised therapists in the US, Europe and Africa. Edith was the founding director of the Hilde Kirsch Children's Center of the C.G. Jung Institute in Los Angeles.

But more importantly, Edith was my mentor and inspirational muse. It was Edith who showed me the healing potential of the creative process. Edith passed away on January 29, 2002 leaving me the legacy of her work.
All who knew Edith and were touched by her would like to see her work made available and to be shared by others. Although the compilation of Edith's work is a major life-long undertaking, it is my hope to offer you parts of Edith's work demonstrating her strong belief in the imagination and the creative process.